ExA NEXT 2019
Summit Speakers
May 23, 2019 – Tokyo
(in alphabetical order, more speakers to be added soon)
Founder dalarub & ettrich
Daniel is a leader, technologist, and engineer with more than 20 years of experience in digital mapping, IoT, radio frequency engineering, robotics, mobile devices, autonomous cars and drones. He served as Chief Technology Officer of HERE and AirMap. Prior to this he was a leader at Nokia and Motorola, and the Chief Technology Officer and Chief Architect of the Symbian Foundation.
Co-founder & COO, RelaJet Tech
Yu-Jen Chen is the Co-founder & COO of RelaJet Tech. RelaJet Tech's core technology is speech separation engine that can separate different human speech within 10 ms in noisy environment. RelaJet Tech not only provides DSP voice solution for hearing aid and consumer earphones, but also enterprise voice solution such as voice recognition, voice identification, speech recognition and separation for meeting summary.
More Hearing, More Future. RelaJet Tech helps the world hear better!
Founding member of Wangdao Alliance e.V.
Eric Eitel is a curator of technology, art and cultural projects with an emphasis on the future of production. He is a board member of all2gethernow, a Berlin-based culture think tank and founding member of Wangdao Alliance e.V. He publishes articles for technology and culture media, advises companies and organizations on content positioning and strategic communication, and tweets obsessively as @alias_eitel.
Managing Director, Axel Springer Audio
Christoph is an old hand in the audio and tv business, with over 15 years of experience as an executive. After working as Head of TV/Radio Portfolio for seven years at Axel Springer SE, European's largest digital publisher and also a leading radio shareholder in Germany, he was appointed as Managing Director of Axel Springer Audio in 2019. Prior to that Christoph, who is a business economics graduate, managed the "New Electronic Media" division at Heinrich Bauer Verlag in Hamburg.
COO of Amadeus Code & CMO of Qrates
Taishi Fukuyama has a diverse career in music and tech, from consulting the business and strategy of various industry leading technology companies such as The Echo Nest (acquired by Spotify), launching the first Music Hack Day in Asia in Tokyo 2014, becoming the first Red Bull Soundclash champion in Japan and producing the music of chart topping Japanese and Korean artists. With a unique mixed experience as a performing artist, record producer and technologist, Taishi continues to provide insights to industry media and conferences and currently is co-founder and Chief Operating Officer at Amadeus Code, an artificial intelligence powered songwriting assistant and Chief Marketing Officer of Qrates, the world's first vinyl crowdfunding marketplace.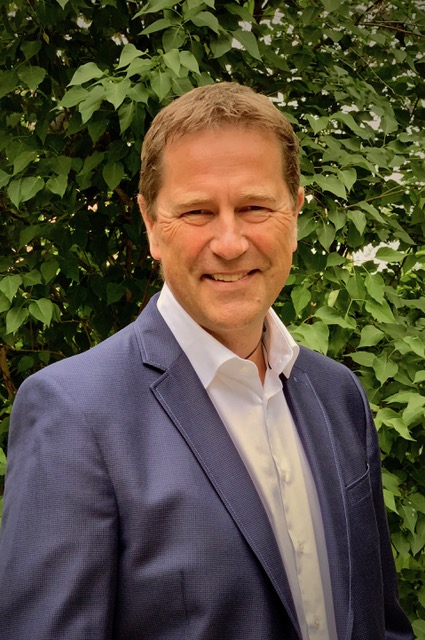 Co-Founder & CEO of Cumberland.VC and Advisor to Horten Aircraft
Kai-Arne Jordan holds a degree in computer science, financed his studies as an IT-specialist with an internationally investing asset manager in Berlin, where he started later as an equity analyst for technology stocks. He remained loyal to the financial sector for 25 years as a CEO of various independent asset management like StarCapital AG in Germany and Switzerland. From 2009 until 2016, he was the Co-CEO of Henkel Family Office, HFO GmbH, in Duesseldorf, Germany, where he was responsible for strategic and tactical asset allocation consulting as well as practical implementation via manager selection in different asset classes.
Today he works as an independent consultant for various family offices, German "Mittelstand", venture capital funds and startups.
For instance he is advising Horten Aircraft which belongs to the Lindig-Group in Eisenach, Germany. He is Co-Founder of Cumberland.VC and early investor / advisor of start-ups like Ada Health in Berlin, Germany.
He is a member of the 'Industrie-Club' Duesseldorf, Germany.
His aim is to connect innovation to investors by trustful networking internationally to make things great.'
Partner, IT-Farm
As an entrepreneur, Shinya Kasuga has engaged in new business development of international and Japanese startups in software, information services, blockchain, and game/entertainment areas, including Swift Inc. (Director of Board), Broadtail Co. Ltd. (Co-founder), and Ubitus Inc. (Japan Country Manager). Leveraging his engineering background as a researcher in IBM Research Tokyo and M.S. in Information at University of Michigan, he assesses technology of investment candidates and supports portfolios' business development on a hands-on basis.
Managing Director (DACH), Accenture Security
Philipp S. Krüger has been working at the crossroads of technology and security for more than 15 years and is Accenture Security's Managing Director for Austria, Germany and Switzerland. He is a founding Board Member at the National Digital Hub Cybersecurity (German Federal Ministry for Economic Affairs and Energy). He was an architect of AIC, the first German DARPA-style research organization for cybersecurity (German DoD). Previously he developed the explorist software (big data) and co-founded US-based Scrapp Inc. where he still is a board member. Before that, Philipp served in the UN Department of Peacekeeping Operations.
Philipp's current research and publications focus on cyber strategy, deterrence and escalation dynamics in cyberspace. He is a nonresident fellow at Christian-Albrechts-University's Institute for Security Policy (ISPK) and a graduate (MPA) of Harvard's Kennedy School of Government where he was a China Fellow. He is a graduate of M.I.T.'s School of Engineering / Media Lab dual degree program.
Philipp is a member at Atlantikbrücke, Tönissteiner Kreis, American Council on Germany, Stifterverband für die Deutsche Wissenschaft, United Europe and Harvard's Belfer Center.
Prof. Kenji Kuzuhara
(Ed.D, ATC, CSCS)
Department of Human Health,
Faculty of Human Health, Aichi Toho University
Research Fields: Athletic Training, Sports Injury, Strength & Conditioning
Academic Background: Graduate School of Education and Development Science, Nagoya University
Degree: Doctor of Education
Research activities with scientific research grants
Fundamental Research C (2017-2019) "Development of prevention program using injury analysis and performance test of collegiate sports"
(KAKENHI Grant No. : 17K01648)
Fundamental Research C (2016-2018) "Elucidation of injury situation in junior high school sports and research on injury prevention program"
(KAKENHI Grant No. : 16K01636)
Other activities
・NSCA Japan Board member: June 2015-Present
・Athletic Trainer History: NATA-BOC Certified Athletic Trainer (ATC) and NSCA Certified Strength & Conditioning Specialist (CSCS). 1997-1999: Conditioning Coordinator at ORIX Blue Wave, 1999-2001: Athletic Trainer at the Kobe Steel Rugby Club, 2001-2005: Head Athletic Trainer at the KOKUDO Ice Hockey Club.
Project Manager, Communications Industry Development Project Office delegated by Industrial Development Bureau, MOEA
After receiving her M.A. degree in International Communications, Tiffany joined Industrial Technology Research Institute (ITRI) in 2014 to contribute to the Project Office delegated by an administrative agency overseeing the industrial development in Taiwan. She often liaises with global partners to market Taiwan's ICT and system integration capabilities, which includes strategizing and leveraging resources to accentuate "Taiwan Pavilion" at IT/ Smart City trade shows, arranging B2B meetings and facilitating delegation visits to Taiwan's demo sites featuring disruptive IoT and Smart City solutions.
President & CEO of LIPS Corporation
Luke Liu is President & CEO of LIPS Corporation, based in Silicon Valley of Taipei (R.O.C.). He holds a M.S. in Computer Science and Information Engineering from Fu Jen Research Institute.
In 2013, Luke founded LIPS with a team consisting of CSAIL MIT research scholars with a mission to "Create a Real 3D World."
LIPS is positioned as a 3D Machine Vision Platform provider offering 3D depth cameras, standard recognition middleware, standard solutions, customized camera design, middleware, and total solution projects for developers and marketers worldwide.
Founder, Atlantic Labs
Christophe F. Maire is the Founder of Atlantic Labs, a Berlin-based Seed investment vehicle. He also founded and is CEO of Foodlabs.de, a cross-industry platform and fund dedicated to breakthrough innovation in Food and Sustainability / Health.
Over the last 20+ years, Christophe has built an international track record as a founder; including gate5 (sold first to Nokia, later developed into HERE.com belonging to German automotive industry) and Plazes.com (also sold to Nokia); He was an early backer of companies such Soundcloud, Omnio, Getyourguide, and was named best "European Seed Investor" by Techcrunch two years running.
Recent investments include Wandlebots, Stenion, German Bionic, Mitte, Meatable, MushLabs, Medigo, Clue, Zenjob, Medwing, Plantix, Cluno, etc. Christophe is an active promoter of the Berlin start-up ecosystem.
Representative Director and CEO of Artisense Japan K.K.
& Founder and CEO of transferNET UG
Tim is Representative Director and CEO of Artisense Japan K.K. as well as Founder and CEO of transferNET UG. Artisense is a deep-tech computer vision startup specializing in dynamic 3D mapping and localization for autonomous vehicles and robots. The research-based company is a spin-off of Technical University Munich (TUM), Germany, and uses proprietary know-how in sensor fusion and AI to build a new industry standard for highly accurate self-localization in GPS-denied environments. Having lived, studied and worked on three continents, Tim is an open-minded and self-motivated entrepreneur. With 20+ years of professional experience in automotive, digitalization and innovation management, he likes to build bridges and to foster creative and business exchange on a multinational level. Before joining Artisense, Tim was leading digital innovation and AR/VR within Audi Design at the carmaker's headquarters in Germany. In 2017, he founded transferNET UG, a boutique consultancy firm supporting startups in market entry and growth. In 2018, Tim took home the main prize of ¥ 5,000,000 at the prestigious SLUSH Tokyo pitching competition. Tim is also startup mentor at World Innovations Forum. Most recently, he was also nominated as Representative for Japan of the German Startup Association.
Co-Founder & Partner, JOIN Capital
After graduating from the University of Exeter in 2003, Tobias started his career in the finance sector, working for Merrill Lynch and Deutsche Bank in Madrid, London and Frankfurt. After his MBA from IE Business School in 2007, Tobias founded two startups before joining the Bertelsmann Entrepreneur Program in 2008. During this time Tobias worked on group-wide intrapreneurship projects in New York, Madrid and Berlin before joining Bertelsmann Digital Media Investments as Principal, where he made direct and fund investments across Europe. In 2015, Tobias co-founded JOIN Capital, an early stage venture capital firm based in Berlin investing in enterprise technology and industry 4.0 focused startups in Europe.
Co-Founder and CEO, German Bionic
Armin G. Schmidt is the Co-Founder and CEO of the pioneering exoskeleton manufacturer German Bionic. A serial entrepreneur, before his current role at German Bionic, Armin was the founder and former CEO of the IoT platform ATS and prior to that of streaming service Aupeo. He was previously also Senior Director at HERE Technologies.
Vice President Operations India and Japan, Kimball Electronics
As Vice President Operations India and Japan at Kimball Electronics, Gautam Shankar is responsible for managing product and solutions engineering teams. Leading the development of products and solutions for cyber physical systems, Industrial Internet of Things (IIoT) and cognitive computing.
23 years in product, technology and general management roles. Experienced in sales, marketing, product development, solution architecture, engineering design and management of the entire PDLC.
Experienced in factory automation, automated test equipment and precision electromechanical assembly systems. Worked in semiconductor manufacturing, handhelds/wearables, medical equipment and automobile electronics.
Associated with Japanese business & operations since year 2000 in various capacities. Lived in Japan for 10 out of those 18 years. Living in the city of Trivandrum in southern part of India.
General Partner IT-Farm
Mr. Shirai is one of the initial members of IT-Farm. He has been vital to the success of portfolios companies in managing their development and customer projects, and has been making critical technology assessments for other IT-Farm investment opportunities. Prior to IT-Farm, he was a general partner at Aisys, where he acted as the technology evangelist for Silicon Valley startups entering the Japanese market. For six years, he designed microprocessors at Intel. After Intel, he contributed to MetaSoftware's IPO as one of the two founding members of its Japan subsidiary.
Co-Founder and CEO, Drivezy
Ashwarya Pratap Singh is a technology entrepreneur and engineer. He is a co-founder and the CEO of Drivezy He drives the company's vision, strategy and growth in building a sustainable transportation network for urban residents. Ashwarya has graduated in Electronics and Communications Engineering from NIT Allahabad. In March 2019, Ashwarya was recognized as a promising Indian entrepreneur by The Economic Times, a Bennett, Coleman & Co. Ltd. publication. In 2015, he had been adjudged a standout CEO by Google during the first batch of the Launchpad Accelerator Program. Ashwarya is a Y Combinator alum from the 2016 summer batch.
Ashwarya had taken an early liking to entrepreneurship while pursuing engineering, catering to over 150 educational institutions with his first venture. Prior to Drivezy, Ashwarya worked with Nomura, a Japanese investment bank in the Prime Services Equities subdivision, responsible for providing financing and advisory services to hedge funds and institutional clients.
Ashwarya, along with his four companions; Hemant Sah, Abhishek Mahajan, Vasant Verma and Amit Sahu, launched Drivezy, to change the way people buy, use and sell cars. Drivezy, formerly known as JustRide, started operations in August 2015 as a technology aggregator and in time transitioned to a marketplace for car and bike sharing. The company is backed by Das Capital, Axan Ventures and IT-Farm and Yamaha Motor Ventures. Since its inception in 2015, Drivezy has grown from a fleet of 8 cars and a team of 5 to an industry juggernaut that operates a fleet of around 15,000 vehicles in 11 cities.
Investment Partner, innogy Ventures
Mischa has spent over two decades in the entrepreneurial ecosystem, roughly half of which as a founder in the Internet, e-commerce, media and music space, the other half as a venture capitalist. Before joining innogy Ventures as Investment Partner in 2017, he was Investment Director at Berlin-based VC firm IBB Beteiligungsgesellschaft. At innogy Ventures, the venture capital arm of one of Europe's largest utility companies, he leads equity investments in areas such as IoT, PropTech, Smart City and Mobility. A psychologist by training, he also holds an MBA from Warwick Business School.
Director, German Bionic, Japan
Hideo Yamashita is a seasoned business and ecosystem development expert. He boasts more than 20 years of management experience across the fields of smart devices, embedded software and mobility. Hideo current role is that of Director at German Bionic, Japan.